As a lipstick lover, I cannot resist it when my favorite brand launched new shades. Even if you are a minimal makeup wearer, it's for sure that you have several lipsticks lying around your dressing table. Even a thin layer of beautiful hues can boost the aura and better the complexion.
Girls can always tell the fine differences between those numerous shades. They are not the same! It's simply fun to collect all the shades for occasions even if you are not a makeup guru. Here let me introduce the most popular shades of Chinese Dragon Lipstick.
Palace Identity Chinese Dragon Lipstick features a moisturizing and matte effect, the lips appear fuller while the fine lines are concealed.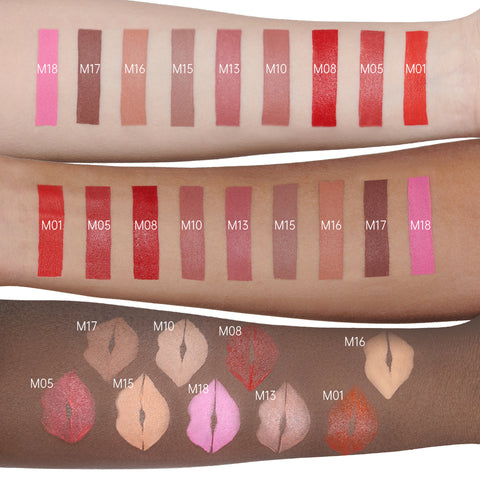 4 MUST BUY when you couldn't decide.
Everyone needs some authentic rich red hues. As our best seller, how can it go wrong?
We need to check all the color tones. How can you lack a nude lipstick. We have received very positive comments on this one as it accommodates most skin tones, perfect for everyday wear.
This lighter nude is Palace Identity fans' new favorite.
Try it! I bet you can pull it off!