Makeup is something that every girl must learn. Although the beauty of the soul is very important, the first thing to do is to be beautiful in appearance to attract the attention of others. Otherwise, everything is in vain. The difference between make-up and no make-up is really big. In winter, if you don't want to get up and do full makeup, then in addition to doing your base makeup, blush is also indispensable.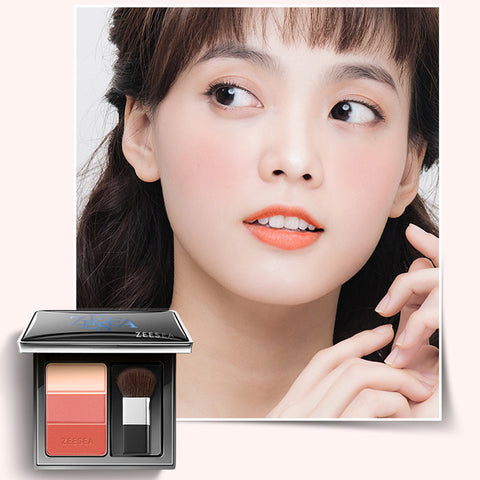 Although the blush is just a swipe on the face, it is very important. After applying the blush, the whole person's complexion can be improved, which makes up for the shortcomings of not wearing full makeup. In addition to big-name blushes, girls also like cheap blushes. ZEESEA blush is a good choice, especially this three-color blush is the best in the price.



The combination of orange, pink, and apricot looks very sweet. Among them, the most popular is this orange. After applying it on the face, there will be no embarrassment of "fluorescent color", but a kind of The color of milk orange milk orange is full of vitality and has the soft and waxy feeling of some little girls, and it is suitable for various occasions such as work and going out to play, but after putting on your face, you must be prepared to be madly confessed!
Shop by: 3-Color Concealer Blusher